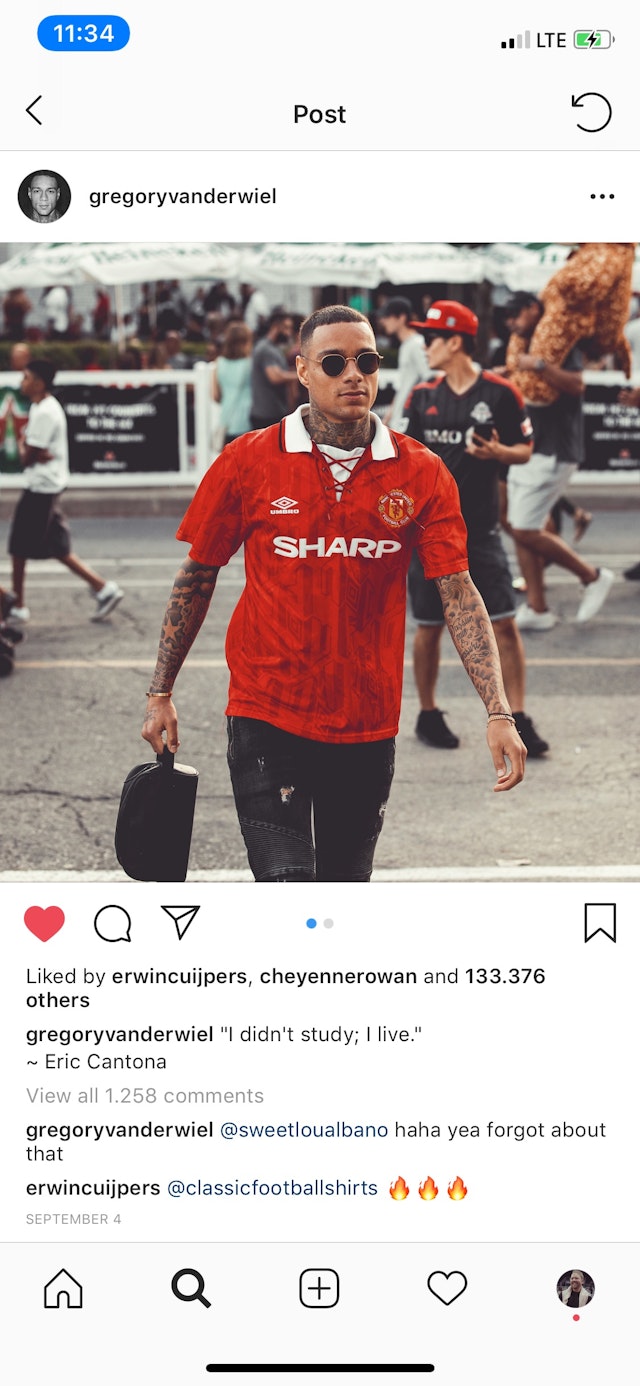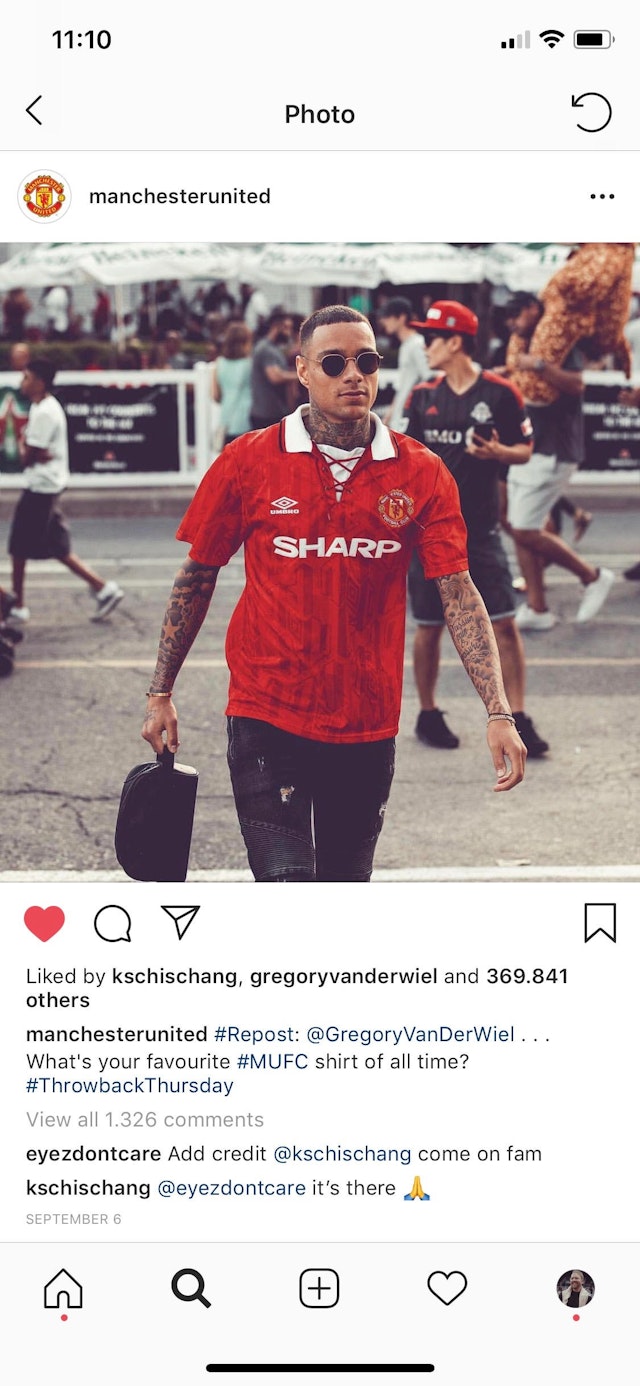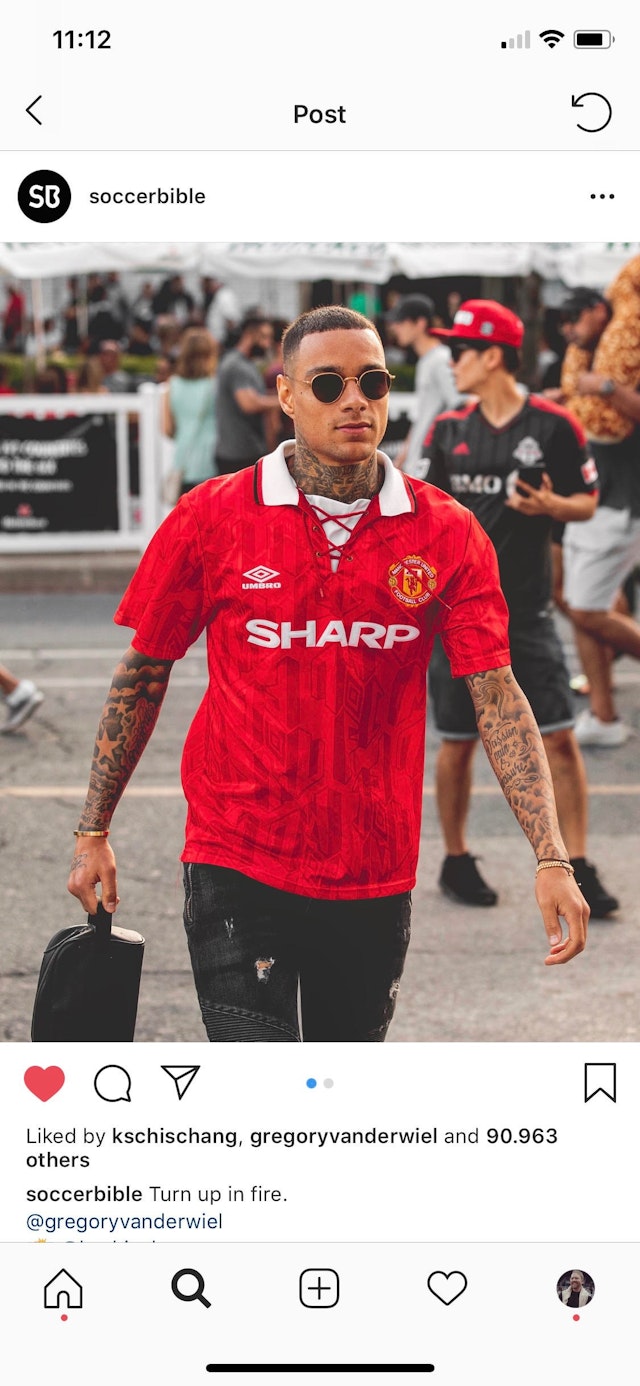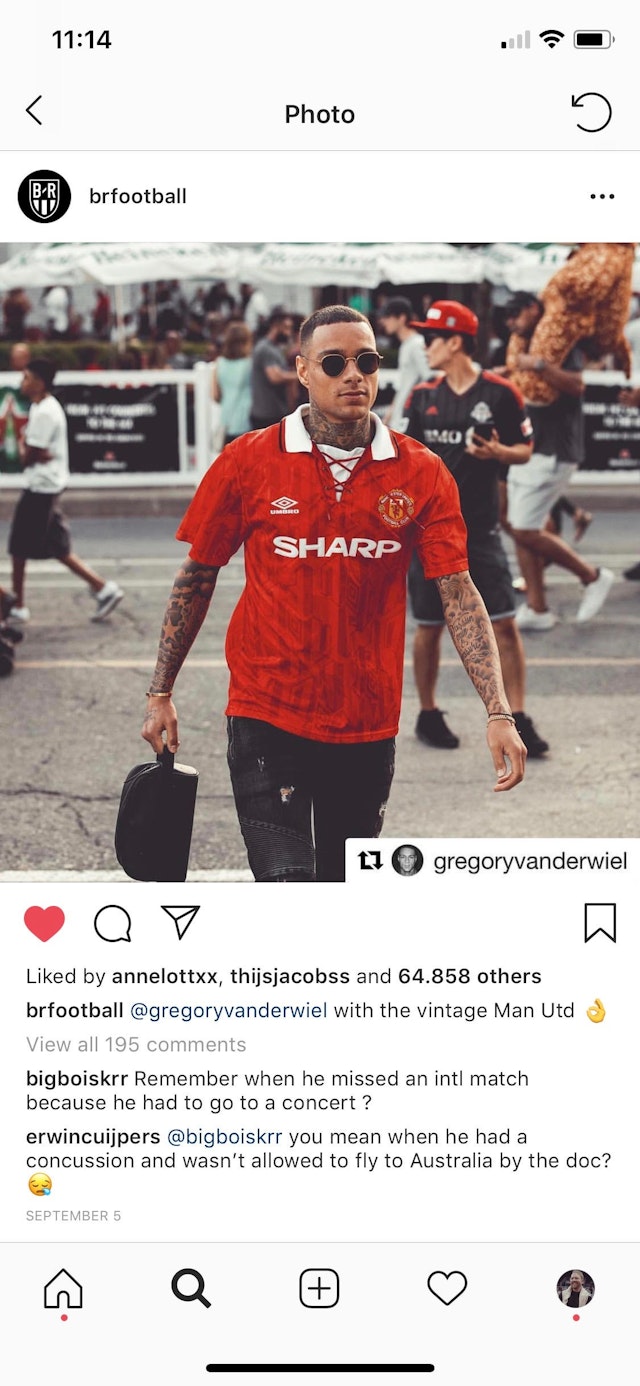 Going viral is the phenomenon that everyone is looking for in the 21st century. It is the Time Square billboard of the 90's.
We made use of the presented opportunity — a spotlight. We knew where the eyeballs would be and used it to speak to a large, worldwide, community. A ballsy move which ensured that our very own Gregory van der Wiel stood out from all others, once again.
We managed to get Gregory van der Wiel in front of millions of people, with mucha calidad. Creativity is the answer.
Started with creating the foundation together, getting his platform on the right level. Then used opportunities the right way, on brand and always different. This is what branding is about; create a vibe, a feeling, add a sparkle and cause an unstoppable fire.
Reach
Likes: 906.000+
Comment: 133.000+

Notable accounts that shared:
- @manchesterunited
- @brfootball
- @soccerbible
- @sportbible
- @classicfootballshirts

Let that sink in for a minute. Manchester United, one of the biggest clubs in the world, posted a picture of a current professional soccer player who has never played for the club or has any current relationships to the club. Have you ever seen that before?
Creative Strategy: Funs Jacobs
Photography: Lucas Kschischang